You are here
Back to top
The Podcaster (MP3 CD)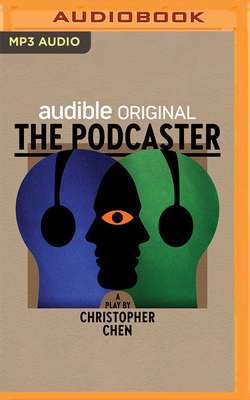 Description
---
Who controls our stories? Christopher Chen's expectation-defying new play takes an unpredictable trip into the ways storytelling can reshape what we believe about ourselves and others. The play starts with a series of intriguing and seemingly unconnected creative conversations. It then takes a sharp turn when Sylvia - host of the popular interview program, Art Beat - goes missing and her listeners are left to wonder, is this also an art piece? The journey continues and the mysteries multiply in this mind-bending audio play that investigates the very nature of reality.
Portions of this audiobook contain mature language. Listener discretion is advised.
Playwright Christopher Chen was awarded a commission through the Audible Emerging Playwrights Fund, an initiative dedicated to developing innovative original plays driven by language and voice. As an Audible commissioned playwright, he received funding and creative support to develop The Podcaster.
Directed by Lee Sunday Evans.
Sound design by Mikhail Fiksel.