You are here
Back to top
Black Dove (Paperback)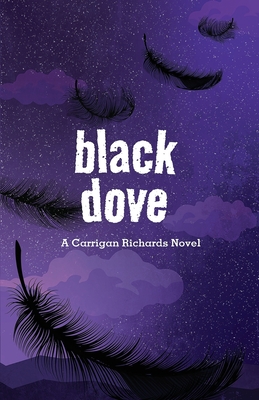 $14.99

Usually Ships in 1-5 Days
Description
---
Some people use drugs to escape pain. Some drown their sorrows in alcohol. Alisa cuts herself to FEEL.
After her mom dies, sixteen-year-old Alisa moves with her father back to the small town in Alabama where she grew up. Alisa hopes the familiar setting will give her grieving dad a shot at sobriety and that she can refocus on the goal she's saved toward for years: attending culinary school. Alisa rekindles her friendship with her childhood friend, Sarah, and even though it's been years, she realizes she's still in love with the first boy she ever kissed, Ben.
But he wants nothing to do with her.
A basketball star in the making, Ben has the homecoming queen at his side, and unlike Alisa, he never has to worry about whether there's food in the pantry. For reasons even he doesn't completely understand, he pushes Alisa away.
What Ben and Alisa don't realize about each other is that they're both struggling to find solid footing as both their families crumble. Ben's parents' marriage is falling apart, shattering their picture-perfect fa ade, and leaving Ben's future in question. Alisa, meanwhile, long subjected to her father's physical abuse, is grateful he seems happier when his new girlfriend is around but wonders if the woman he's brought into their lives can be trusted any more than he can.
Can Alisa and Ben find their way back to each other before their lives leave them broken?